In 1978, Mark Carter found the plans to a beautiful Victorian home designed by the Newsom Brothers in a thrift store right here in Eureka. The home had originally been completed in 1885, known as the Murphy House which stood in San Francisco until 1906. As many know, 1906 was the year of the famous San Francisco earthquake and fire, in which the Murphy House was sadly lost. It was upon the discovery of these plans that Mr. Carter set out to recreate the building in his hometown of Eureka. 
As an experienced builder, he found an ideal piece of land just blocks away from Humboldt Bay Harbor to construct this dream home for his family. Amidst many Eureka Victorians, the Carter House was completed in 1982, where it now provides hotel lodging for guests to Humboldt County and stands just a block away from another famous Newsom Brother design – the historic Carson Mansion. 
While the Carters initially intended for the Carter House to become their family home, they unfortunately faced delayed construction and the extremely high cost of intricate Victorian moldings. However, they quickly found their calling as innkeepers, opening the doors of their 5-bedroom home as a modest bed & breakfast. It wasn't before long that the Carters began to expand their business to include additional buildings, starting with the Hotel Carter located cornerwise from their home at the intersection of 3rd Street and L Street. 
The Hotel Carter opened in 1987, which they styled after a turn-of-the century inn with a gorgeous lobby and dining room. Today, the Hotel Carter serves as the central point of their properties, operating as a guest reception area and home to the Grand Award-winning Restaurant 301. Guests are able to check-in and dine at the Hotel Carter, where they can choose to stay in the Carter House or Hotel Carter, as well as in accommodations also provided by the Carters at their renovated Carter Cottage or Bell Cottage – all centrally located in the historic district of Eureka.
Co-owner and founder of Carter House Inns, Christi Carter, resides near Carter House Inns where she helps tend to the business and enjoys the beautiful scenery of Old Town Eureka. Today, Mark and his wife, commute between his hometown of Eureka and the beautiful Calistoga, located in the Napa Valley region of California. Down in Calistoga, the Carters operate a joint venture with wine legend, Nils Venge known as Envy Wines. Here, they produce Envy Wines as well as many wines under their original label, Carter Cellars, which has been in operation since 1998.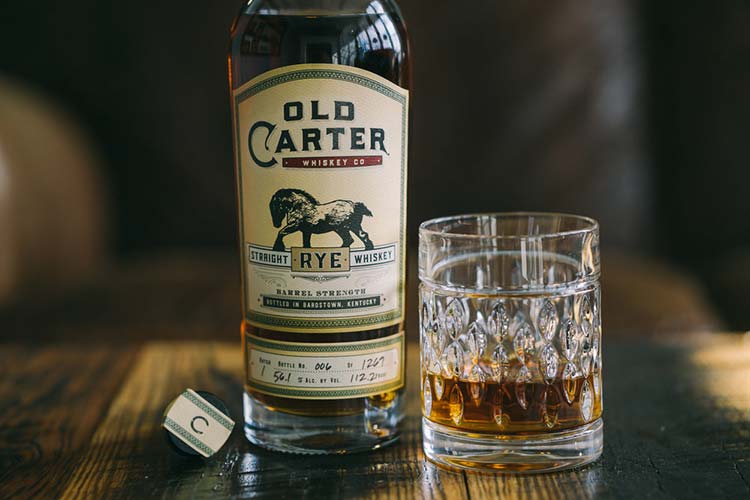 Old Carter Whiskey company
The latest Carter success is the creation and release of Old Carter Whiskey Co. bourbon, rye and American Whiskies.  Already making a splash on Kentucky's bourbon trail, guests of Carter House Inns can join us at our beautiful bar to get a taste of the collection of Old Carter Whiskies!
Visit oldcarterwhiskeyco.com for more information.